CHACAL: A new approach.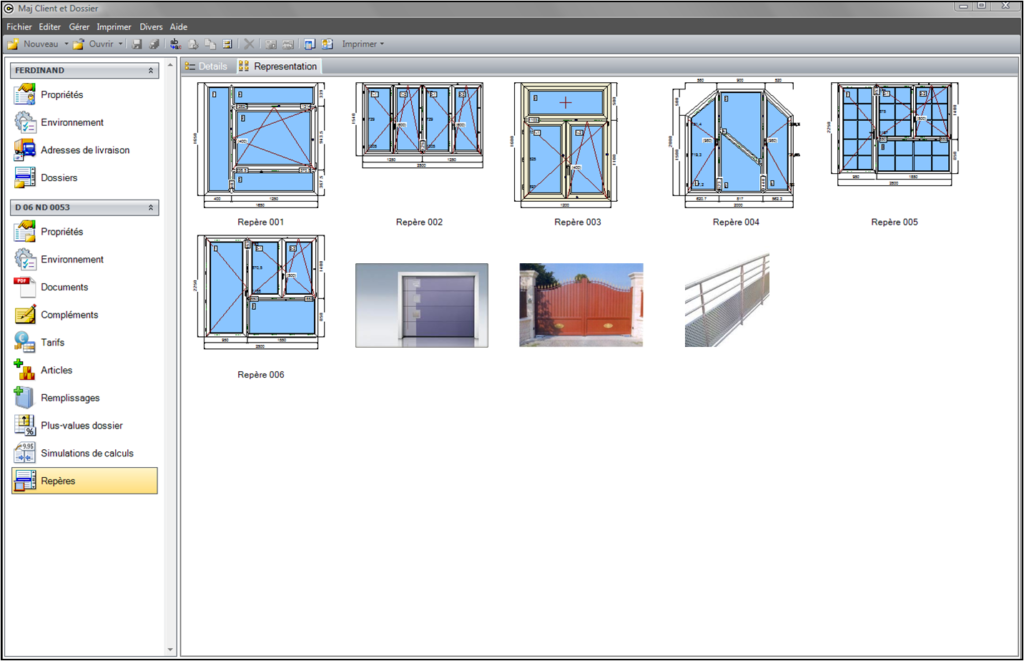 All the software on the market up to the present has struggled hard to be user–friendly. With CHACAL we are in addition offering you a natural application program. This means that, whenever possible, it speaks your everyday language : the language of the fenestration manufacturer. For example, to enter your sections, no complicated formulas or tedious manuals to study! By clicking with the mouse on the drawing, show it the few main points and CHACAL will do the rest!
Innovation does not mean following fashion
At present in your area, IT experts are upping the ante with regard to graphics, colour and the "prettiest" screen. Of course, in all these aspects, CHACAL is not lagging behind. It will allow you the craziest shapes, in order to satisfy all the requirements of the most demanding architects. However, once the demo enthusiasm has been forgotten and you must "explain" to it your 5 possible options for cills, you will discover where the real assets of a software program lie : in its adaptability in answering your needs.